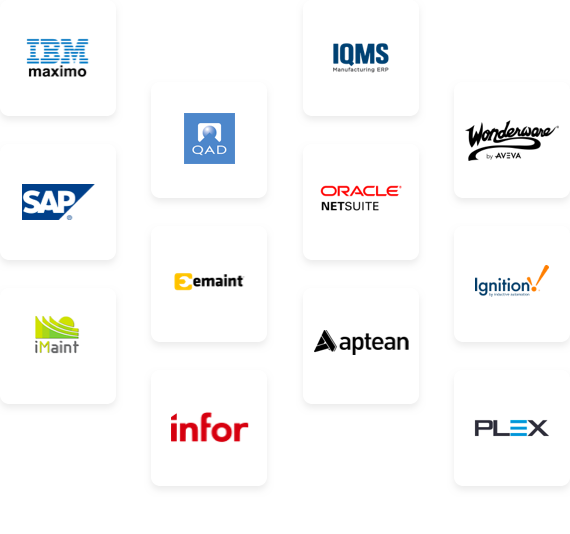 EAM/CMMS
Eliminates Silos and Access
Real-Time Data
Traditional EAM/CMMSs are siloed and don't provide real-time data. Our Modern EAM provides you with higher levels of productivity than your plant has ever seen before because we provide real-time data that is tied with production.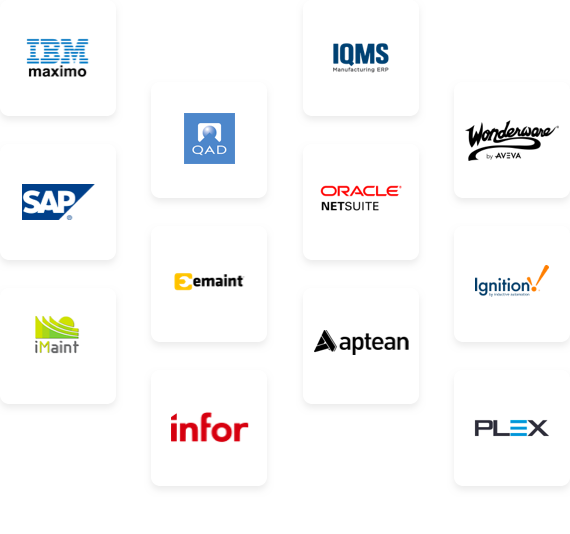 OUR INTEGRATIONS
We're Here to Make Your
Life Easier. We Promise.
Our modular approach enables you to achieve a global standard without ripping and replacing your legacy systems. We complement your existing systems by filling critical gaps left by ERP, MES, and SCADA/IoT solutions. Enjoy a straightforward integration without the typical enterprise cost, delays, and run around.
What Makes L2L Different
Get More From Your EAM/CMMS
Our integration works nicely with your SCADA to handle the abnormality management, problem-solving, and bigger picture metrics at the Line, Area, and site levels.

Work Order Management
An easy-to-use digital system that manages work from planning all the way through approvals and execution.

Spare Management
Use as a stand-alone system or fully integrated with your ERP for better consumption data and cleaner more accurate BOM tracking.

Launching PMs
PM scheduling to handle the most advanced needs without the complicated and confusing setup commonly found in other systems.

Syncing Labor Records
Clear and accurate labor records captured in real-time avoids the "pencil whipping" misallocation of hidden labor costs found in other systems.
EAM/CMMS Systems We Integrate With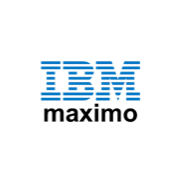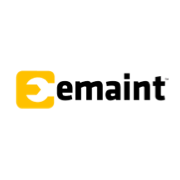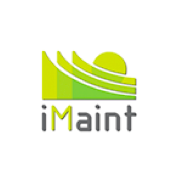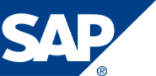 Explore why 135,000+ users trust L2L
"What makes L2L so unique is the fact that the product was developed by real manufacturing users. People that truly understand the day-to-day issues and concerns that drive the production floor."