L2L Connect
Better Data,


Faster

Real-time connections to your shop floor machines and enterprise software provide you with more accurate data and enable powerful workflow automations. L2L Connect brings you these connections fast in even the most challenging environments.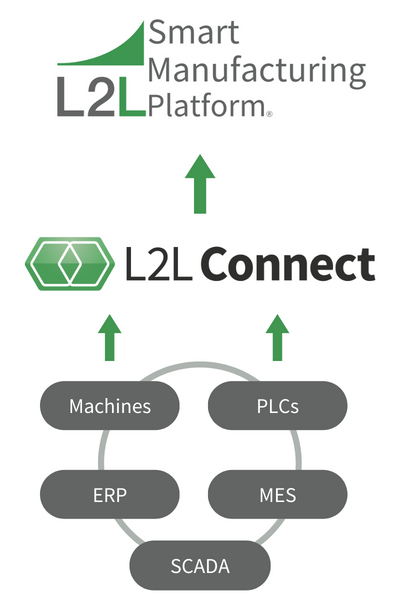 Real Time Machine & System Level Data
Simplify Data Collection & Workflow Automation
L2L Connect gathers, transmits, and analyzes machine and system data from across your manufacturing facility, simplifying shop floor management.
Real-Time machine level data enables:
Cycle-based maintenance
Condition-based maintenance
Automated rules-based dispatch creation
Real-time production actuals
Real-time visibility to shop floor disruptions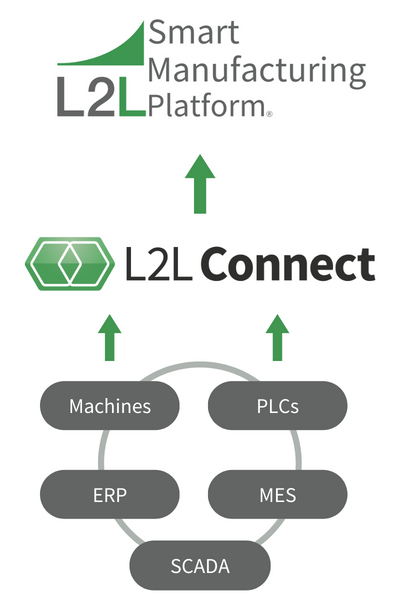 Less Time, More Data
With an average installation time of less than 1 hour, the L2L Connect solution is incredibly easy to get up and running. There is no need for expensive consultants and integrators since L2L Connect can be installed by almost anyone. Depending on your factory's size, you could be getting data insights within hours, quickly generating positive ROI.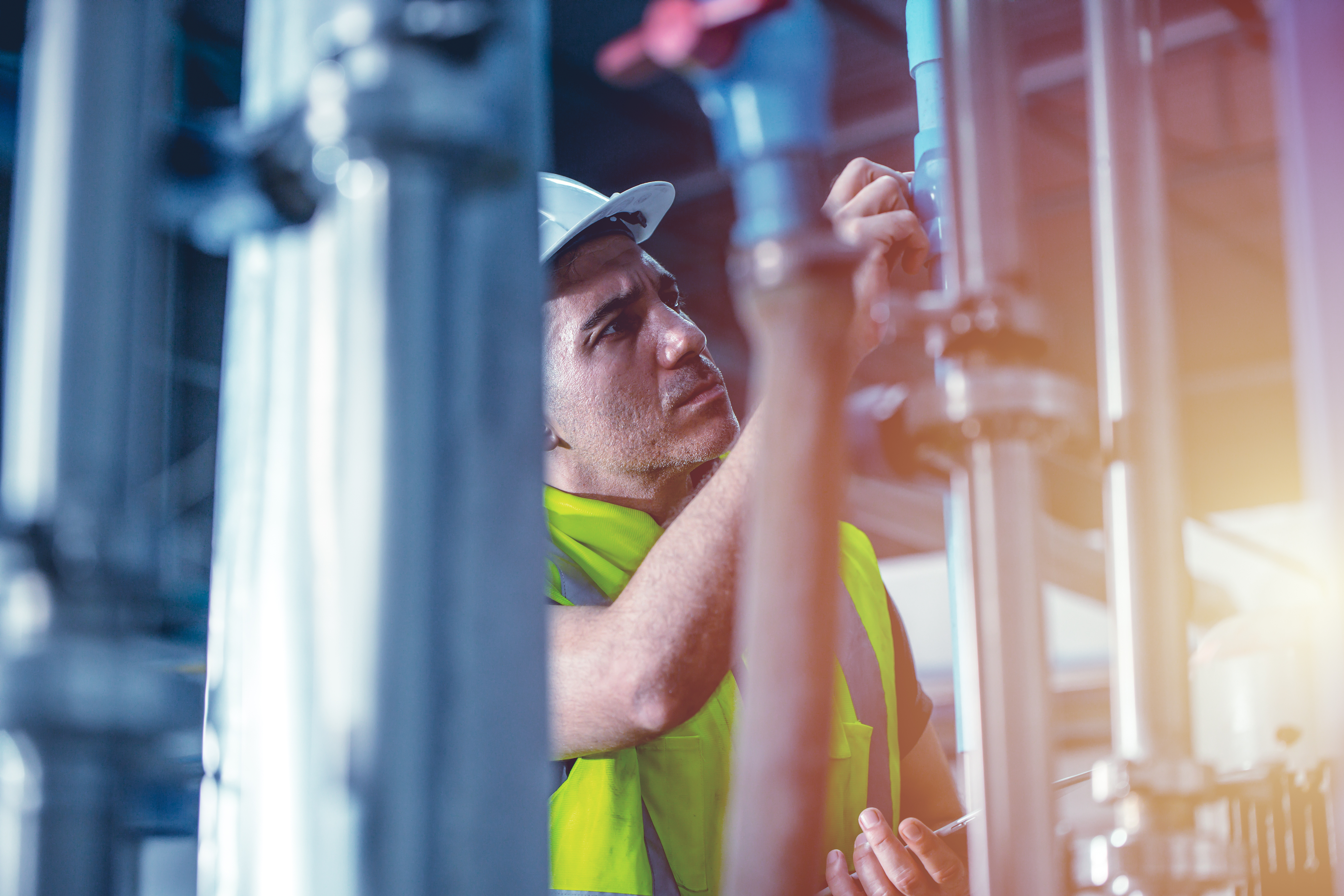 Machine & System Connectivity, Simplified
L2L Connect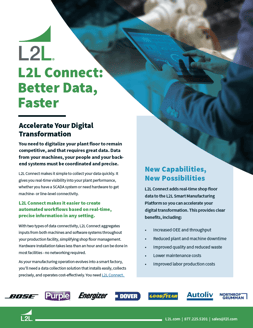 OVER 175,000 USERS ARE SOLVING COMPLEX FACTORY FLOOR PROBLEMS WITH L2L.
OVER 175,000 USERS ARE SOLVING COMPLEX FACTORY FLOOR PROBLEMS WITH L2L.
L2L Connect: Complete Country Availability
L2L Connect Complete is available in the following countries. If you don't see your country on this list, please contact L2L, as additional countries will be available soon.
Algeria, Argentina, Australia, Bangladesh, Brazil, Brunei, Canada, Chile, China, Colombia, Costa Rica, Dominican Republic, Hong Kong, Indonesia, Israel, South Korea, Malaysia, Mexico, New Zealand, Norway, Panama, Peru, Singapore, South Africa, Taiwan, Thailand, United States, Uruguay, Venezuela, Vietnam
Discover Why Aerospace Companies Depend on L2L
We've tried literally dozens of other solutions in the past 28 years, but this is the first one I've seen truly make a difference."