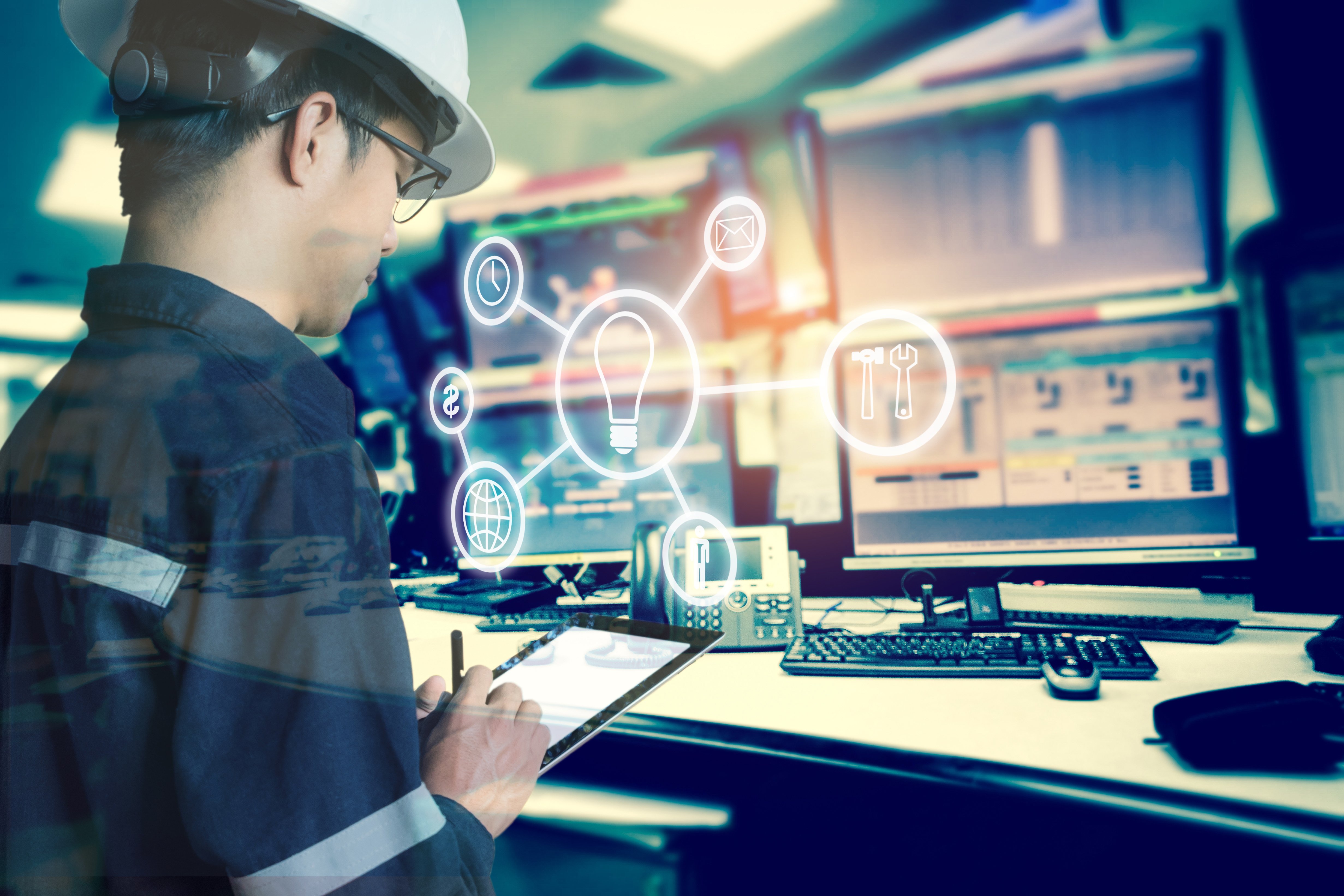 L2L Connect
Better Data,


Faster

You need to digitalize your plant floor to remain competitive, and that requires great data. However, you can't spend months setting up systems to gather data from your machines and your back-end software. Thankfully, L2L Connect makes it easy to collect real-time, precise data from machines and systems without a lengthy setup.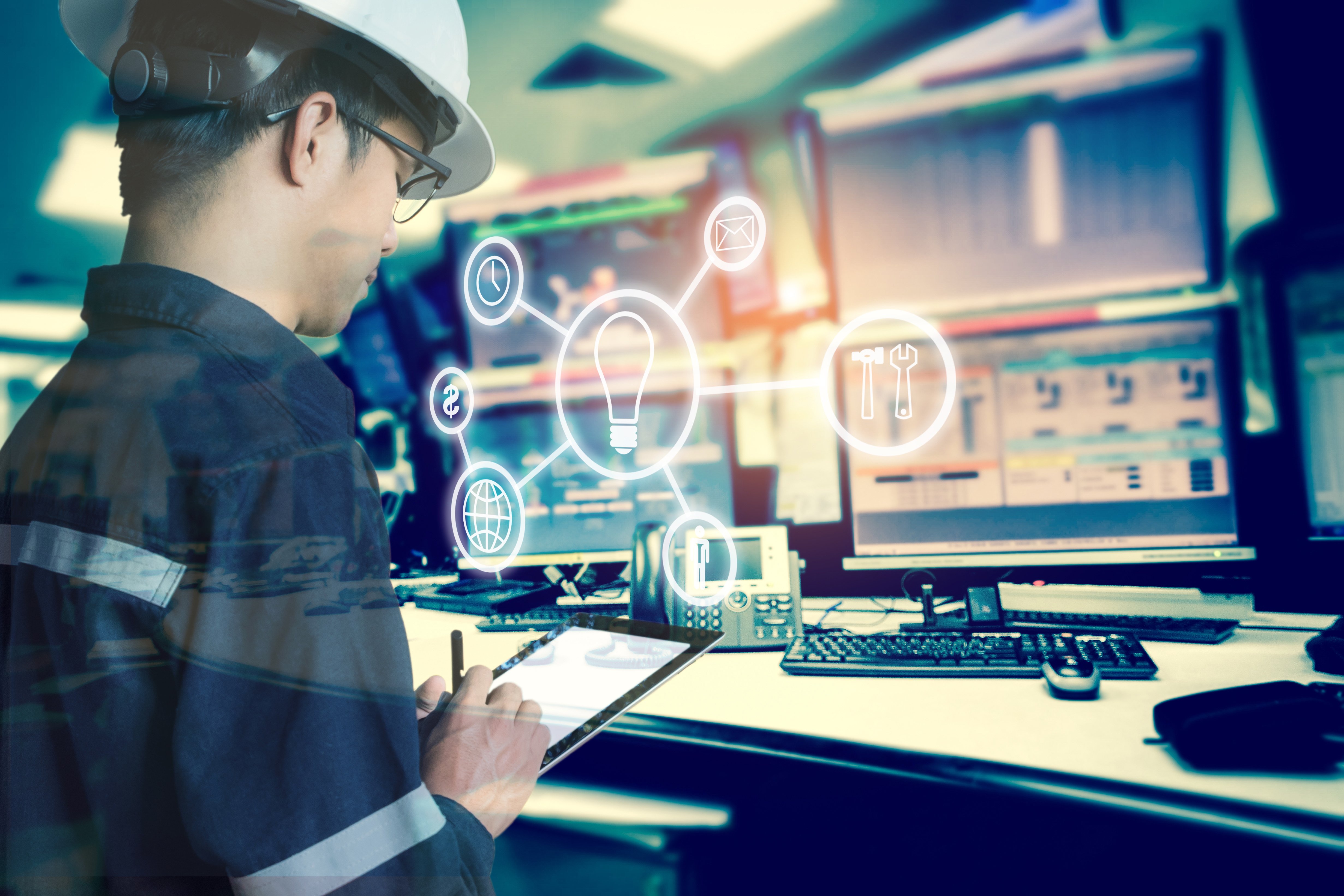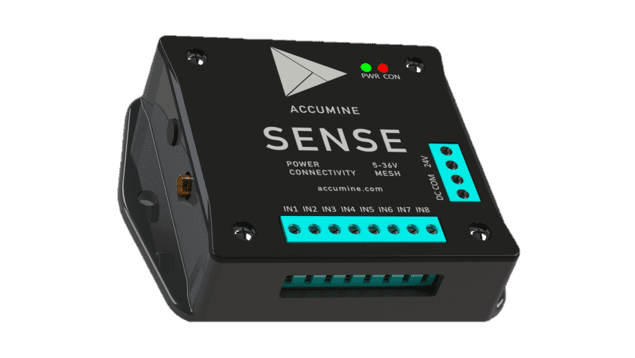 Click for Hardware Details
SensorBot: Easily Connect up to 8 sensors (0-24V or 4-20 mA) to monitor conditions, cycle count, and faults. Connect with L2L Dispatch, L2L Maintenance, or L2L Production to create action items and drive predictive maintenance events.
Connect Gateway: Gather data from up to 25 SensorBots at a distance of up to 1mi. Use RF connection to quickly set up data collection without networking expense or system integrators.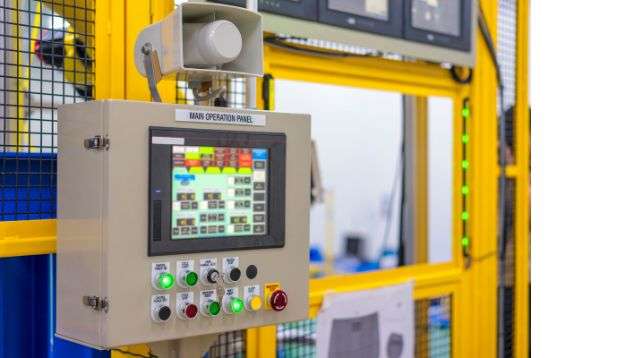 Click for Software Details
Connect Software: Visualize real-time machine metrics like cycle count, fault logs, and machine conditions. Bring machine data into L2L's Dispatch, Maintenance, and Production modules for conditions-based alerts and maintenance dispatches. Bring data from SCADA systems into L2L via pre-built connectors.
Installation in Minutes
With an average installation time of less than 1 hour, the L2L Connect SensorBot and Connect Gateway are incredibly easy to use. There is no need for expensive consultants and integrators since L2L Connect devices can be installed by almost anyone. Depending on your factory's size, you could be getting data insights within hours, quickly generating positive ROI.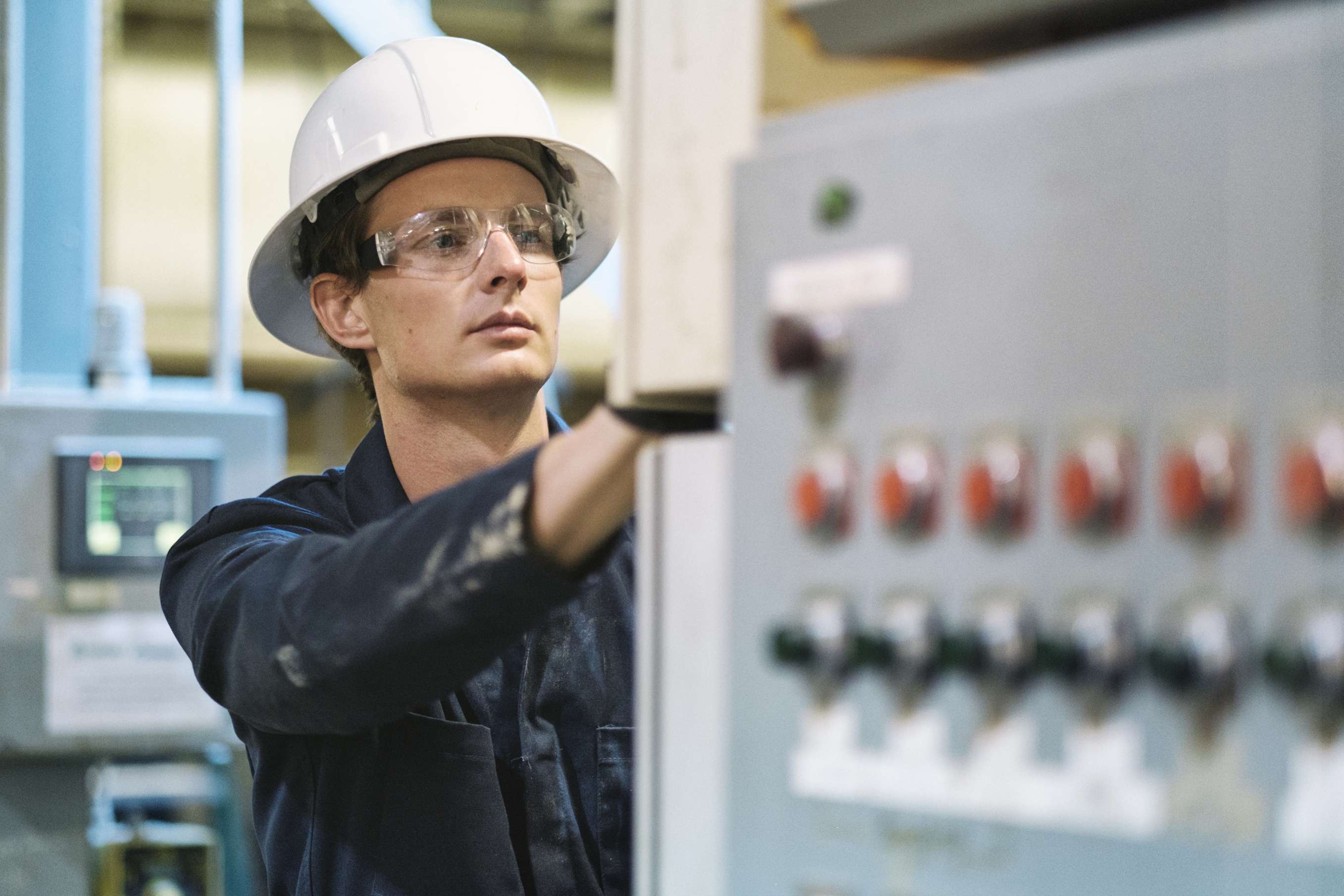 Machine connectivity, simplified
L2L Connect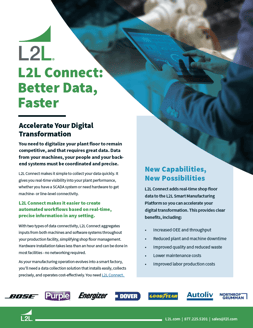 OVER 175,000 USERS ARE SOLVING COMPLEX FACTORY FLOOR PROBLEMS WITH L2L.
OVER 175,000 USERS ARE SOLVING COMPLEX FACTORY FLOOR PROBLEMS WITH L2L.
Why Manufacturers Trust L2L
What makes L2L so unique is the fact that the product was developed by real manufacturing users. People that truly understand the day-to-day issues and concerns that drive the production floor.