Manufacturing Scholarship Fund
Recipients for the 2018 Leading2Lean Scholarship Program have been determined. Thank you to all the colleges and students who participated in the scholarship program. Any updates for a possible 2019 program will be posted on this page.
2018 Recipients
Rudolph Willis, attending Macomb Community College, MI (award presented by Trent Maw, Director of Communications, L2L)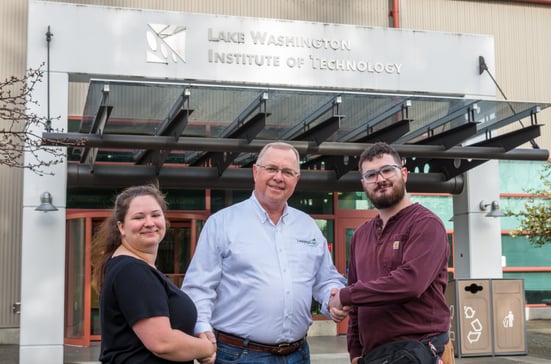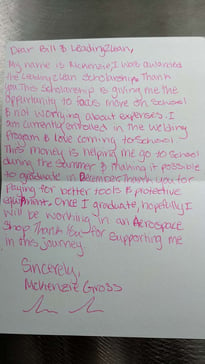 McKenzie Gross (L) and Christian Hogue (R), attending Lake Washington Technical College, Kirkland, WA (award presented by Keith Barr, CEO & President of L2L)
Leading2Lean was created on a factory floor. The entire leadership team and many others in the company have firsthand experience working in and leading manufacturing environments. Our software solution is sold only to manufacturers.
It's safe to say that manufacturing is in our blood.
Not a day goes by where the media does not report on manufacturing talent shortages in all verticals and across in the country. The reasons are many, but one is that manufacturing is often misunderstood by the job seeking public. Gone are the days on unfulfilling work in a gloomy workplace. Instead, manufacturing careers require technical, problem-solving and communications skills in order to be successful in a competitive and complex environment.
Learn about how Tracy Walker, the Operations Manager at West Liberty Foods, compares manufacturing to competitive sports.