The Connected Workforce Summit will bring together 70+ of the world's best manufacturing companies for three days of practical insights, digital transformation best practices, and powerful networking.
Here is our speaker lineup:
Larry McReynolds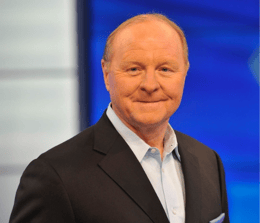 For over 45 years, our keynote speaker has been one of the most recognizable personalities in the world of American Stock car Racing. Larry McReynolds is a Foxsports NASCAR analyst, crew chief, author and co-host the Sirius XM Radio show 'On-track'. Larry is a two-time Daytona 500 winning crew chief as part of his 23 Cup wins, 21 poles, 122 top-five and 209 top-ten finishes.
Larry has been crew chief for hall of fame drivers such as Davey Allison and Dale Earnhardt Sr. In 2001 Larry traded in his tools for a microphone and joined the FOX NASCAR broadcast booth where he brought insight to the performance and engineering of the race cars on the track.
In 2019 Larry embraced what we in manufacturing call Digital transformation and took his racing knowledge one step further, and moved into FOX Sports' brand-new, state-of-the-art virtual studio where he uses real-time data and performance telemetry to give viewers a greater understanding of what is happening to the car while on the track.
John Davagian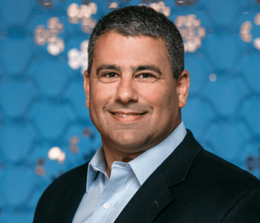 John Davagian is L2L's CEO and has over 25 years of experience in the SaaS technology industry. Under his leadership, L2L has accelerated its growth, invested in acquisition and new product development, and emerged as a global leader in the Connected Workforce software category.

Prior to L2L, John was CRO at Salsify, a Product Experience Management solution that empowers manufacturers to bring their products to market. During his 5 years, John helped lead the company from 35 employees to well over 400 employees and one of the fastest growing companies on the Deloitte 500 lists in 2017, 2018 and 2019 with offices around the world.

His areas of expertise include accelerating growth, improving profitability, increasing sales productivity, scaling global organizations, and developing high-performance teams. John lives with his wife and two daughters outside Boston, Massachusetts
Allison Kuhn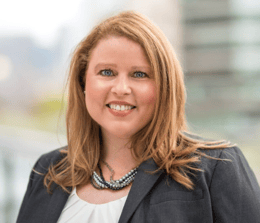 Allison Kuhn is a Research Analyst with LNS Research; her primary focus is on EHS management, Future of Industrial Work, and Sustainability/ESG in the industrial sector, and their role in Industrial Transformation.
She has over 20 years of experience in process/project engineering (US Air Force), emergency crude oil management (US Strategic Petroleum Reserves), and chemical industry leadership (Dow, Olin, & Huntsman). Throughout Allison's career she has helped process manufacturing companies with strategy development, digital transformation initiatives, and employee development. Allison holds an MBA from GCSU and a BS in Chemical Engineering with a Chemistry minor from LSU.
Worthington Team
Solene Rivera Galarza - Born in Aguascalientes, Mexico, and Graduated from Tec de Monterrey with a B.S. in Industrial Engineering; Sol has spent most of her carrier driving Lean Manufacturing in companies such as Parker Hannifin and currently managing the Transformation department for Worthington Industries in Chilton WI. Sol has led Lean Six-Sigma projects with bottom line results focus on corporate results and always improving the company's culture and people. She shares a blessed life with her husband Tony, Jordan (son) and their 2 Dogo Argentinos, Sam and Moose.

Ashley Henery - Business Applications Analyst – Ashley has held various roles within Worthington Industries over the past 12 years. Four years ago, she transferred from their Controls & Automation department to Information Technology and has supported every Worthington Smart Factory Project deployment to date. Her primary focus is providing creative and innovative solutions by utilizing her knowledge of SCADA, scripting, and manufacturing systems to solve critical problems and process gaps.

Jeremie Lieb - Transformation Lead – Steel Processing at Worthington Industries, has been a leader of operations and maintenance teams at Worthington for 26 years. For the past 7 years, he has focused on proactivity and reliability for Worthington's skilled trades group, leveraging the uptime elements to reduce downtime and improve skilled trades utilization. Jeremie has held a CRL since 2017 as well as a maintenance management certification from the University of Alabama since 2013.

Jeremy Morrison - Transformation Analyst – Jeremy began his journey with Worthington Industries in 2016 in operations as a shop floor employee at their Westerville, Ohio facility on the paint line. He moved into the role of inspector in the quality control department where he spent three years, before joining the transformation team. The last three years Jeremy has worked with the Smart Factory Team to launch, sustain, and drive continuous improvement of L2L at all Worthington Cylinder facilities.
Devin Baldwin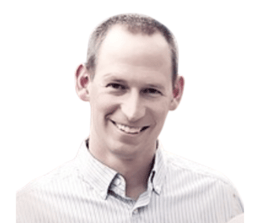 Devin Baldwin has been working as a Product Manager for L2L for the past 8 years and 19 days. Devin has spent his entire career in the SaaS technology space, working in the Internet marketing and Manufacturing industries. Devin's favorite part of his job is working directly with our customers to improve their quality of life through software.
Devin is a father of 4, and when not at work, you can find Devin hiking, biking, canyoneering, and camping with his family, and volunteering with youth groups. If you need a topic to break the ice with Devin, ask him about his carabiner collection.
Steve Thompson
Steve Thompson is a Process Improvement Technician for Great Lakes Copper Ltd. a division of Mueller Industries. You can find Steve working closely with his team and colleagues to identify and improve everything from machine performance issues to business functions. He has progressed through various roles in the company and because of this, he has a broad perspective and a wide array of abilities that help him tackle the tasks he is given.Steve believes that everything can be improved upon and with the correct solution we can make work easier for everyone involved. Outside of work, Steve is a husband and a father to his 2 kids, as well as an active volunteer in his community with organizing and coaching youth programs.
Chris Deline
Chris Deline is a Maintenance Supervisor for Great Lakes Copper Ltd. A division of Mueller Industries. Chris started out at Great Lakes as a student in production while he was enrolled in the Electrical Engineering Technician program at Fanshawe College. After college, he returned to the facility in production as an assignment worker and got hired as a full-time employee in production. After progressing in various rolls on the production side, Chris moved to the maintenance team as apprentice millwright. After completing his apprentice and working as a millwright for several years, he progressed to a maintenance group leader and finally into his current roll as maintenance supervisor. Chris is a licenced millwright, Industrial maintenance gas technician, and welder. Outside of work Chris is a husband, father of 2 and die-hard hockey fan. (Go Leafs Go!)
Austin Landoe
Austin Landoe is a manufacturing Engineer at Young Living Essential Oils in Spanish Fork, Utah. He has used L2L at Young Living since 2017. In that time, Austin used several L2L modules to capture data from the plant floor but has honed his skills specifically through the use of the Production module. Austin's main focus with L2L is using various methods to send data from production equipment to L2L through the L2L API. Different approaches have different pros and cons in terms of reliability, cost, and time to deploy, and today Austin will discuss lessons learned from each approach used in Young Living's journey with L2L.
Steven Edwards
As a father of two wonderful girls and a husband of an amazing wife. It's important to understand my driving purpose. I play to win, and I play for my home team! Outside of the home I spend time at my local mountain resort snowboarding. In my experience with manufacturing, I have learned that continuous improvement is a method that strives to locate opportunities. The goal is ensuring quality and efficacy, the aim is to be more effective in doing the right things well. By looking for further improvement opportunities through visual controls and reacting to abnormal conditions. The reaction must be quick and in the most effect manor possible. It is my understand that this menology will deliver absolute value to our customers and shareholders.
Munir Kizilcali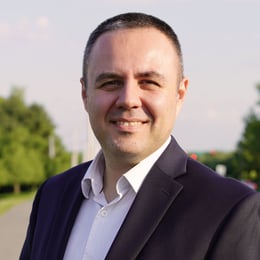 Munir Kizilcali is currently serving as the Manager of Technical Services at L2L. With over 15 years of expertise in pre-sales engineering, solution architecture, channel sales, and account management, Munir excels in creating mutually beneficial partnerships and tailoring custom solutions for clients through consultative selling. He has a strong background in SaaS solutions, enterprise networks, security, application development, IOT and managed services. Munir's extensive experience includes working as Director of Technology Partnerships, Sales Engineering Lead, Senior Technical Account Manager, Presales Manager, and in various technical roles. He holds a Master's in Engineering Management and a Bachelor's in Computer Engineering and is proficient in English, French, and Turkish. Munir also has numerous certifications, including PMP, AWS Certified Solution Architect Associate and AWS Certified Cloud Practitioner.
Patrick Wynne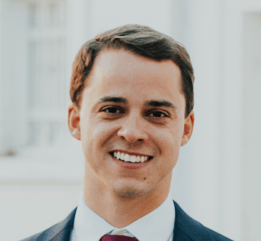 Patrick recently joined us as the Product Manager for our L2L-Connect product offering.
He is an engineer with a background in manufacturing, automation, and IOT devices. He loves to solve complex manufacturing challenges and believes that adoption of smart factory technologies is integral to staying competitive in today's manufacturing landscape.
Greg Miner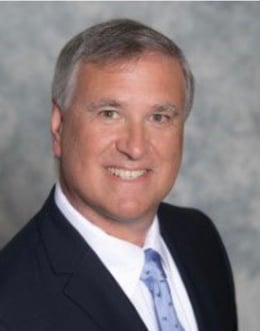 Gregg Miner is a business leader and long time lean "zealot". He is currently the VP – Continuous Improvement and Quality Engineering at Watlow.
In his current role he is responsible for the development, deployment and continuous improvement the Watlow Business System (WBS). Watlow is designs and manufactures heaters, sensors and controllers across many markets including semi-conductor, aerospace, medical, food and diesel engines.
He attributes his professional success to the belief in lean principles and more specifically the lean belief in Respect For People. Gregg is a graduate of Clarkson University with a degree in Chemical Engineering. He and his wife live in North Carolina.
Mark Merino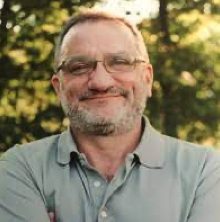 Mark has been helping manufacturers automate their businesses for over 30 years. He led the development of the world's leading manufacturing execution system for the heavy construction materials industry that is running at over 15,000 factories across the globe.
At Polaris Automation, Mark is currently guiding the efforts that are accelerating the digital transformation of factory floor operations for multiple world class manufacturers. Under Mark's leadership, Polaris is taking the lessons learned from large scale DX transformations and creating a systemized strategy for rapid deployment for small and medium sized manufacturers.
John Fishell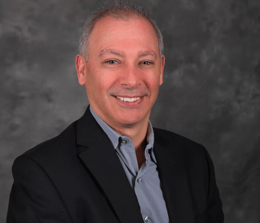 John Fishell is L2L's VP of Product. John is long-time leader in the manufacturing technology industry with a proven track record of driving innovation and delivering exceptional results. With a passion for delivering powerful and highly usable products, he has led cross-functional teams at industry stalwarts Dassault Systems, iBASEt, and ThinkIQ.
Fishell's strategic mindset and keen market insights have been instrumental in guiding product roadmaps and achieving revenue growth. His ability to foster collaboration and inspire teams has earned him a reputation for building high-performing product organizations. Recognized for his thought leadership, Fishell is a sought-after speaker at industry conferences, sharing his expertise on product strategy and industrial transformation.
Malcolm Faulds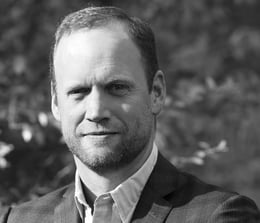 Malcolm Faulds is L2L's VP of Marketing. An accomplished marketing leader with a diverse background in strategic brand management and digital marketing, Faulds has leveraged his expertise to drive brand awareness, customer engagement, and revenue growth for technology-led brands such as Salsify, dunnhumby, and Drizly.
Faulds' creative flair and analytical mindset have resulted in successful campaigns across multiple channels, amplifying brand presence and driving customer acquisition. His ability to identify market trends and leverage data-driven insights has consistently led to impactful marketing strategies. Recognized for his leadership and innovation, Faulds is a frequent speaker at industry events, sharing his knowledge on the evolving landscape of marketing in the digital age.
Cyrus Shauol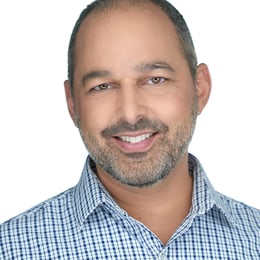 Cyrus Shaoul, PhD is a co-founder and the CEO of Leela AI. Cyrus is a technologist and entrepreneur who has built enterprise AI systems around the world.
He is a co-inventor with Henry Minsky, the CTO of Leela AI, of their groundbreaking visual intelligence platform. He has a passion for helping customers solve the most challenging problems in manufacturing and logistics.