Information is only powerful when it drives action. While many manufacturers today have screens upon screens of real-time data, they keep asking, "Now what?"
With the integration of L2L Connect's machine data into every module of L2L's Connected Workforce Platform, we can now answer that question.
Some examples of shop floor use cases are:
Operator Portal

: Get real-time part counts, scrap & defects, and line running time.
OEE Dashboard: Real time Availability, Performance, and Quality metrics.
Dispatch: Set parameters and get targeted alerts when machines exceed those parameters.
Plan vs. Actual Dashboard (below)
: Track your KPI achievement in real time.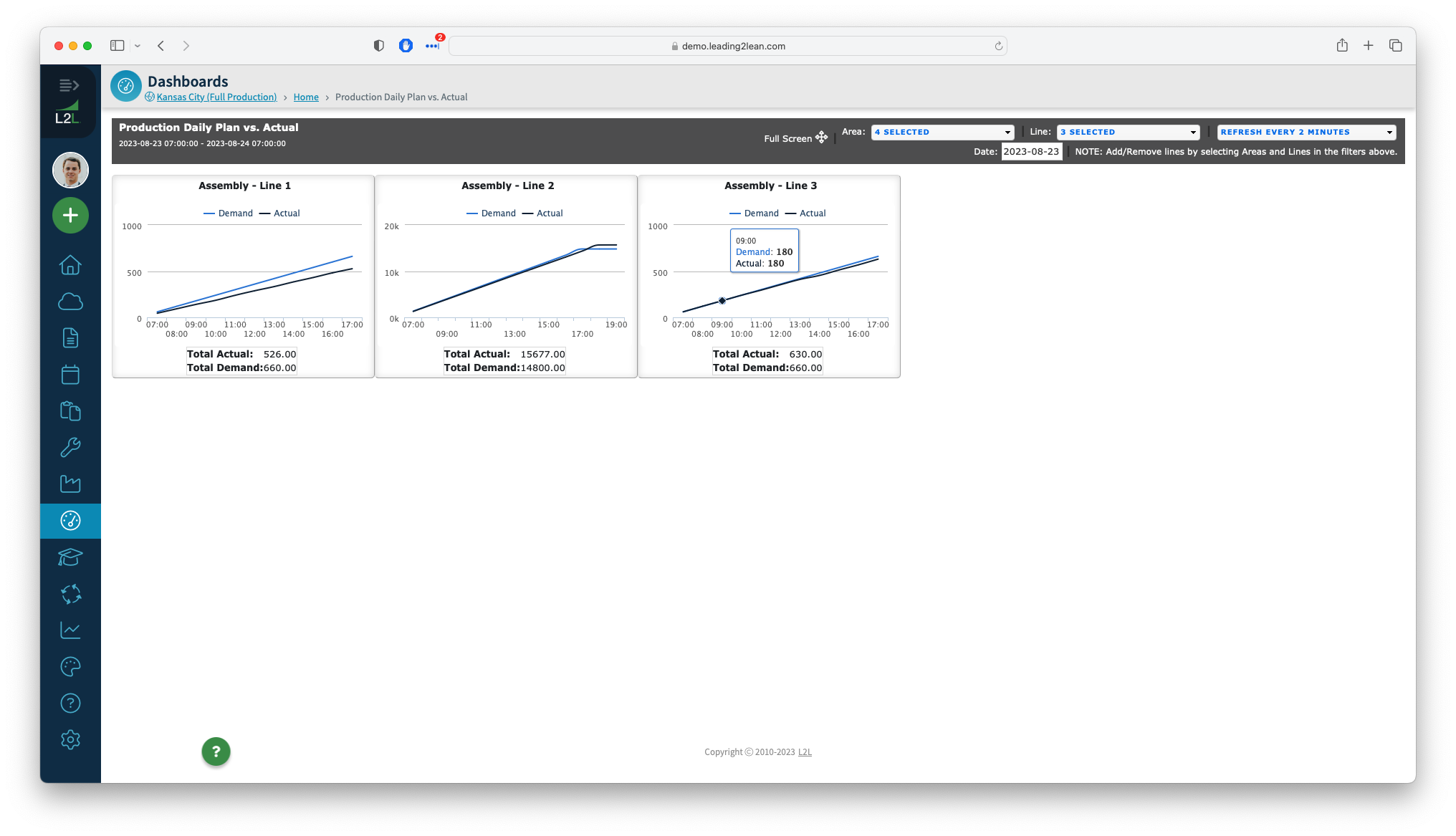 With L2L Connect data integrated throughout L2L's entire platform, manufacturers can ensure that their data will drive action, not questions.
Discover more about L2L Connect and how machine data integration can help your shop floor.