Allison Kuhn, a Research Analyst and Advisor with LNS Research, will be a guest speaker at The Connected Workforce Summit. Her research focus within Industrial Transformation (IX) includes Environmental, Health and Safety (EHS), Sustainability, and Future of Industrial Work, making her a perfect fit for this year's summit.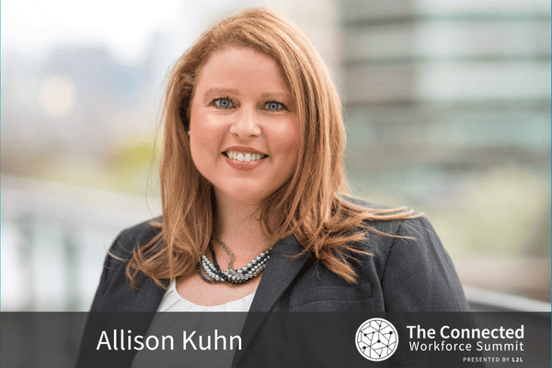 "The growth of Connected Frontline Workforce applications has been exponential, and I'm looking forward to sharing insights into what's driving manufacturers to adopt these tools and the benefits gained. Leaders are transforming operations, addressing the labor crisis, and creating a competitive advantage by reimagining the entire employee lifecycle - from attracting and retaining talent to onboarding, upskilling, and launching new paths to leadership." - Allison Kuhn, EHS, Sustainability/ESG, Future of Industrial Work Research Analyst, of LNS Research
Allison has over 20 years of experience in process/project engineering from her time with Riverwood International and the U.S. Air Force, emergency crude oil management at the U.S. Department of Energy Strategic Petroleum Reserves, and chemical industry leadership at companies such as Dow, Olin Corporation, and Huntsman Corporation.
Throughout her career, Allison has helped process manufacturing companies with strategy development, Digital Transformation initiatives, and employee development. Allison holds an MBA from Georgia College and State University and a B.S. in Chemical Engineering from Louisiana State University. She is also a member of the American Institute of Chemical Engineers (AIChE), the Junior League of Baton Rouge, and the Association of Junior Leagues International.
The Connected Workforce Summit will be held in Salt Lake City, UT, May 15-17th. The event will include insights from leading industry experts, an exciting preview of upcoming L2L product capabilities, and practical advice on how to ensure your digitalization projects succeed.

You won't want to miss this live, in-person event. Be sure to register today for early bird pricing!