The 3 Keys to MES Software
L2L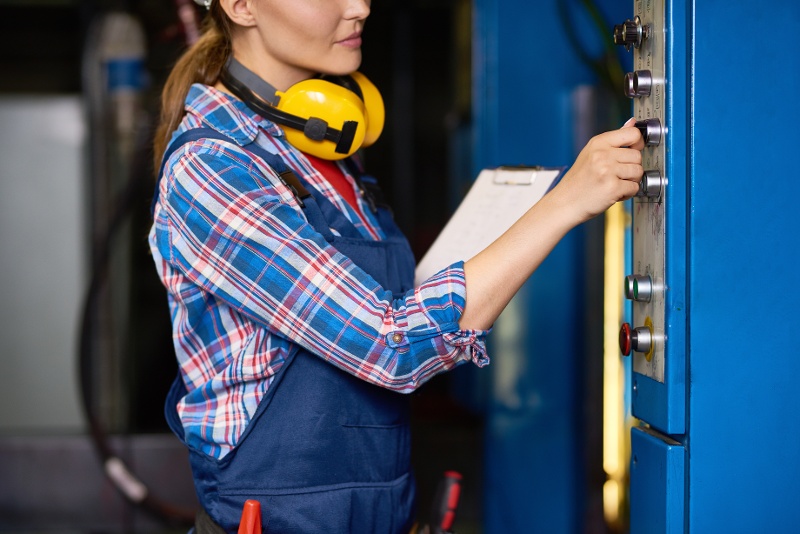 When you think of MES software, what do you think of? Perfect OEE? A fully automated plant? Something else?
In our experience, MES software does three things particularly well:
Product Traceability ("Track and Trace")
Recipe Management
Machine Process Control
MES & Product Traceability
The appeal of MES software is that if you find a defect in a product and identify the contributing raw material(s), subassembly, machine setting or measurement, you can easily trace the history of how that product was built.
This is called product traceability.
Product traceability can help you find other parts produced with the same parameters. With the ability to trace data, you can more easily quarantine product, find defective parts and protect the customer.
MES & Recipe Management
Recipe management refers to the ability to configure the machine to build products in an automated fashion. Automation is used to ensure that only the correct materials are used, that only good lots of material can be processed, and to prevent bad parts from being allowed to continue through the process.
For example, when a new product order is started, the MES software will configure the machine to only run the correct verified materials/parts, and configure the machine parameters to build those parts to the proper specifications.
MES & Machine Process Control
Historically, machines were operated by people who monitored production and visually inspected for quality.
They identified the manual adjustments necessary to restore the process back to a controlled situation. This was in a time when it wasn't uncommon to have multi-decade veteran employees that performed the same jobs their entire career.
In today's environment, workers and jobs change, making it difficult to maintain consistency in productivity and scrap control. It also leaves manufacturers vulnerable to mistakes and errors.
As manufacturing processes have become more automated and sophisticated, the ability to remove variance and mistake-proof processes has been critical in increasing productivity and reducing scrap and over usage.
This is accomplished by automatically adjusting for variation of product attributes and machine parameters, such as:
Dimension
Weight
Verification/inspection data
Machine settings
Etc.
By building this functionality into the process, you thereby have a standard to measure against. This gives you the ability to know when the process has drifted out of normal operating conditions and notify the operator that a problem has occurred.
These capabilities can be very valuable, especially if you are in a highly regulated industry in which the risk of error can be costly or even catastrophic. For these companies having MES is important and should be part of your strategy.
Enhance Your MES Software Strategy
However, MES isn't going to effectively address all of your OEE efficiency issues. And there also needs to be a simple, low cost solution for companies that are still using manual methods like clip boards and paper.
No manufacturer wants to spend years and millions of dollars on a complex MES, but still want to evolve into a digital factory.
Our Latest Blog Articles
Video | L2L at ADAC Automotive
ADAC Automotive implemented L2L's Reliability and Production system in four Michigan-based manufacturing facilities,...
Explore why 135,000+ users trust L2L
What makes L2L so unique is the fact that the product was developed by real manufacturing users. People that truly understand the day-to-day issues and concerns that drive the production floor.