Can MES Help Solve Your Plant's Problems?
L2L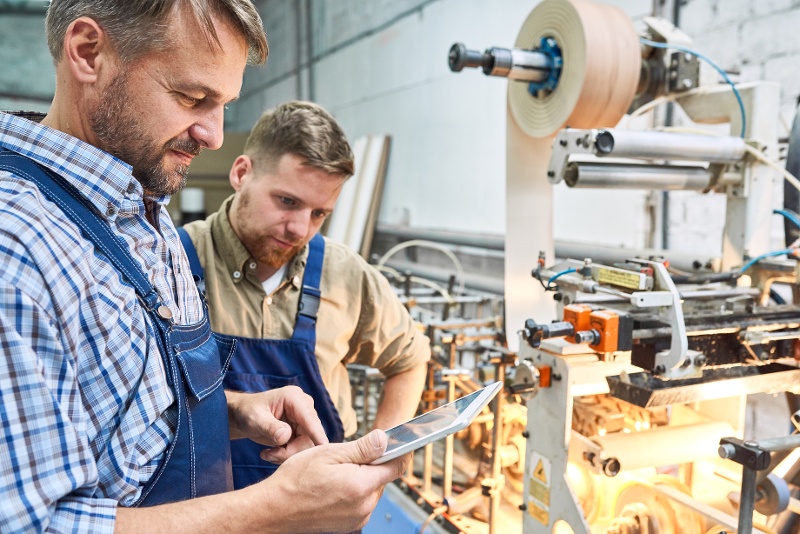 In this blog post we'll explore
A common pitfall of MES
How to identify your plant's problems, and whether they can be resolved with MES
A Manufacturing Execution System (MES) can be helpful for some organizations, but often comes up short by only identifying and surfacing machine related faults or production inefficiencies. What's even more important is having a standardized approach that allows you to focus on systemic issues and solving the root cause of those problems.
Often, there is no system in place to manage the follow up and corrective actions to these problems. Therefore the ball is dropped and companies struggle to close the loop on common problems in their facilities. Another issue is that surfacing too many problems tends to create too much noise for workers, resulting in all problems being ignored.
Know What Your Critical Problems Are
Let's use a metaphor.
Cars are getting more and more sophisticated every day, but they still rely on the operator.
The computer in the car can tell you that the air in your tires is low, but it can't tell you that the tires aren't wearing evenly because you have a bad shock. Trying to use sensors to capture everything is just not cost effective.
Thinking you will eliminate the driver from the equation at this point is really just crazy.
So, can MES help your organization?
Well, it's important to first know what your problems are. It's not uncommon to find that many companies struggle with common problems like:
Raw material supply and deviation in quality
Training and skill issues
Poor visibility and low expectations
Visual defects not detected by technology (ex. part on the floor, or dropped part)
Machine stoppages not related to machine or component failures (ex. adjustments to account for incoming material variation)
Poor visibility of the most impactful problems to solve, with only the squeaky wheels getting the grease
All these problems require some type of response in the form of a standard workflow. The workflow ensures that the appropriate responses and corrective actions are followed.
It's not uncommon to see as many as two hundred standard workflows and sub-workflows that support the manufacturing process, many of which are managed with manual methods such as paper, radios, email and post-it notes.
Why MES Alone Is Not Enough
Let's say OEE for your plant is at 65%. If you were to break out the 35% between where you are and 100%, how much of the opportunity can be solved by MES?
In our experience, less than 50% (in some cases much lower) of these issues are ever addressed by MES.
Often, putting workflows and software in place to help bridge the gaps beyond the basics of machine control, can deliver huge gains without breaking the bank.
Putting all of your eggs in the MES basket may leave you wanting more when you don't get the improvements you had hoped for. This is why we see the promise of MES falling short in most organizations.
By implementing L2L's CloudDISPATCH first, or in conjunction with your current MES, you'll be able to easily identify everything that's impacting your processes. Not just the 50% or less that MES addresses.
Our Latest Blog Articles
Testimonial: JD Machine
"You're not going to be able to exist as a company unless you can drive improvement," says Bryan Crowell, General...
Smart Factory | Speed To Value
Sep 24, 2021by Eric Whitley
Speed, Velocity, Pace, and Momentum. All of these words describe how fast you or your organization is getting...
Explore why 135,000+ users trust L2L
What makes L2L so unique is the fact that the product was developed by real manufacturing users. People that truly understand the day-to-day issues and concerns that drive the production floor.