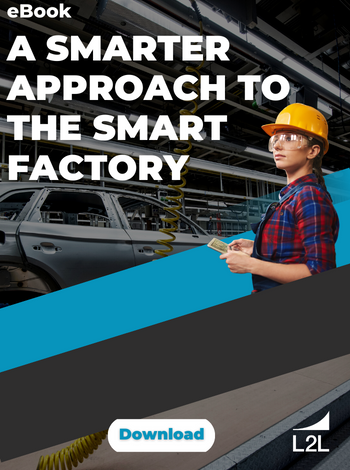 Free eBook:
A Smarter Approach to the
Smart Factory
Empowering people with technology is the catalyst for innovation — the foundation of the smart factory concept.
Companies that take a pragmatic, gradual, and people-centric approach to smart manufacturing technology realize faster and more sustainable gains in efficiency, productivity, and operational flexibility.
Now, it's your turn. Our FREE eBook will help you get started.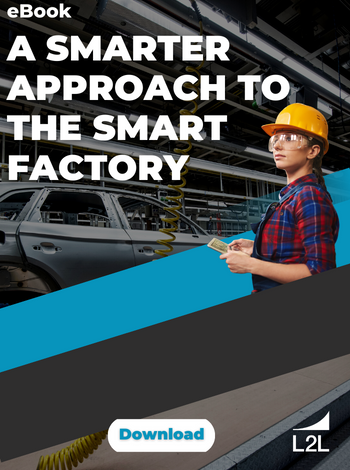 Accelerate your Digital Transformation
In this eBook, we're going to explore:
The road to a smart(er) factory comes with organizational, technological, and logistical challenges, but it doesn't have to be daunting.
In this eBook, you'll learn:
How to integrate smart factory technology with existing systems
2 common pitfalls to avoid
How to create a pragmatic smart factory strategy
5 capabilities needed for smart manufacturing success
...And much more!
L2L has been
instrumental.
"L2L provides you those mechanisms that you have to have for your team members to see what's actually going on at the worksite. L2L has been instrumental in improvements that I've seen at multiple companies."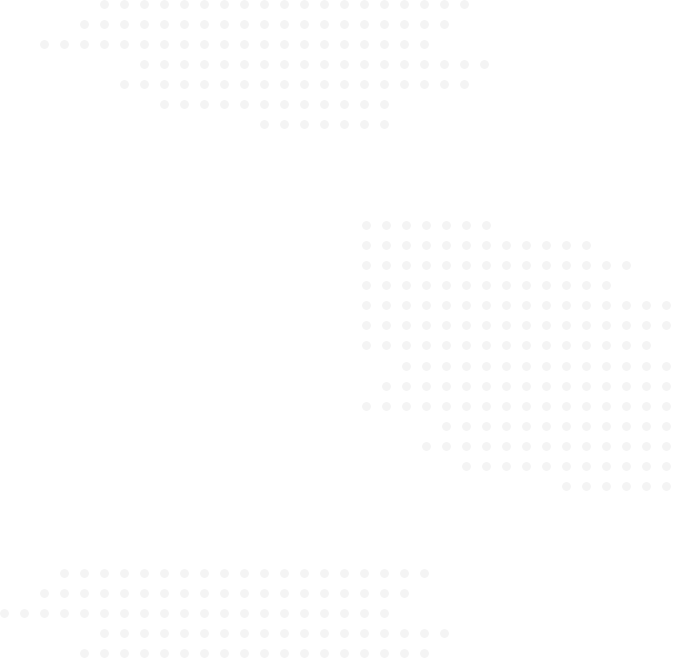 Why Manufacturers Trust L2L
"What makes L2L so unique is the fact that the product was developed by real manufacturing users. People that truly understand the day-to-day issues and concerns that drive the production floor."